Early College Career Center

OPPORTUNITIES FOR STUDENTS
Students in the following programs are able to earn Ivy Tech Certificates (CTs):
WCC Program:  Automotive Technology          
CT:  Maintenance and Light Repair
WCC Program:  Health Science
CT:  Dementia Care
WCC Program:  Precision Machine Technology
WCC Program:  Welding Technology          
CT:  Maintenance and Light Repair
NEXT STEPS FOR STUDENTS
Certificates (CTs) are the first credential that can be earned through Ivy Tech. By taking additional courses at Ivy Tech after graduation, students can earn Technical Certificates and Associate Degrees. Students may be able to earn the academic dual credit needed for Technical Certificates and Associate Degrees by taking academic dual credit courses at their high schools. Students earning Ivy Tech Certificates are eligible to participate in the commencement ceremony at Ivy Tech Richmond.
AN ADDITIONAL PROGRAM
VINCENNES UNIVERSITY CRIMINAL JUSTICE CERTIFICATE OF GRADUATION (CG)
Vincennes University has endorsed the Criminal Justice program as an early college program through the college. Students can take all five (5) technical courses required for the CG in Law Enforcement by completing two years at WCC. To complete the CG, students are required to complete five (5) academic courses, including COMM 101 offered at WCC. The courses are available at several of our partnering high schools.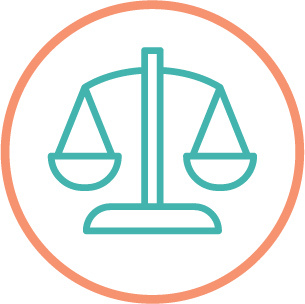 Criminal Justice
ACADEMIC COURSES AVAILABLE AT WCC
Ivy Tech COMM 101 (3 credits)
Beginning in the Spring 2022, WCC offers COMM 101 Fundamentals of Public Speaking to all WCC students. COMM 101 is a general education course required for most degree programs. The course is offered at no cost to students, including the textbook fee. Some high schools also credit students with one semester of high school English after successful completion of the course. Students must apply to Ivy Tech, meet the course prerequisites, and successfully complete the course to earn the college credits.
In addition, the sending high schools offer a wide variety of academic dual credit. Connersville High School is an endorsed Early College High School, and Franklin County High School is seeking endorsement. Students are encouraged to complete academic dual credit courses at their high schools to move toward the Technical Certificate (TC) at Ivy Tech and Certificate of Graduation (CG) at Vincennes University.
HISTORY OF BECOMING AN EARLY COLLEGE CAREER CENTER
In May of 2019, 6 Welding Technology students earned Ivy Tech Certificates in Structural Welding and participated in Ivy Tech Richmond's commencement ceremony (upper right photo). In March 2020, WCC was fully-endorsed by the Center of Excellence in Leadership of Learning (CELL) as an Early College Career Center. The 8 Core Principles of Early College Career Centers guide WCC's implementation.