Where Opportunities Flow
Whitewater Career Center's 14 in-demand career programs
provide high school students with the real-life experience,
skills and knowledge needed to be successful in today's working world.
Success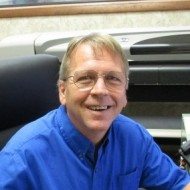 "We have found success hiring Whitewater Career Center students and placing them in our apprenticeship program. They are highly advanced in their skills and ready to face the challenges of employment. The Career Center is willing to listen to employers and understands what students need to know to be successful. Nixon Tool is grateful to have Whitewater Career Center in our community."
Scott Nixon,
Nixon Tool Co., Inc.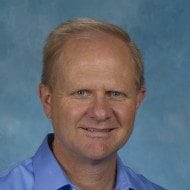 "Not only do your students have the technical skills to step in, they are prepared to work in a manufacturing environment. They come to work every day, on time, and are able to communicate well. We work with three other programs in the tri-state area and rate Whitewater Career Center the highest...by far."
Robin Rutschilling,
Clippard
"I am more than pleased with my son's experience at WCC."
Regina Chapman,
Parent of Welding Technology student from Union County High School
"I recommend WCC to all students so they can test out a career choice before college."
Jeanette Sterling,
Parent of a Graphic Design student from Connersville High School
"The programs allow students to receive first-hand experience in their desired career field."
Marty Hensley,
Parent of a Health Science student from Union County High School
"I wish I would have gone to WCC when I was in high school."

Rebecca Curry,
Parent of a Health Science student from Union County High School
"My son has been in the Electricity program for two years and is already being considered for employment with a prominent electrical service company."
Jalisa Fowler,
Parent of a Electricity student from Connersville High School
"I recommend WCC to any high school student because it's a great place to learn and get ready for a career."
Kelly Cramer,
Parent of an Automotive Collision Technology student from Franklin County High School
"WCC is an educational facility that engages students in their learning experience."
Nancy Peters,
Parent of an Automotive Technology student from Franklin County High School
"The skills taught prepare students for the real world working environment."
Holly Jones,
Parent of a Health Science student from Rushville Consolidated High School
"I recommend WCC to all students because they encourage the curiosity to develop plans for the future. Then, WCC actually helps students by taking action and developing skills and talents."
Amy Morgan,
Parent of a Construction Technology student from Centerville High School
"When students graduate, they have a career and an advantage over others."
DeAnna Marshall,
Parent of a Precision Machine Technology student from Union County High School
"My child is learning and growing academically and personally."
Joey Smith,
Parent of a Health Science student from Union County High School
"WCC teaches skills, respect, and positive attitudes."
Brett Pollitt,
Parent of a Construction Technology student from Lincoln High School
"I recommend WCC to any high school student because it provides students with so many opportunities and begins their college education."
David Jauregui,
Parent of an Information Technology student from Connersville High School
"I am very thankful that my son has the opportunity to go to WCC."

Tara Imhoff,
Parent of a Welding Technology student from Union County High School