About
WCC offers 13 career programs for high school juniors and seniors. Whether students choose to go directly from high school to college, work, the military, an apprenticeship, or any combination of these, our goal is to help students prepare for their career. At WCC, students gain the experience to make informed career decisions and the skills and knowledge to be successful.
---
MISSION
Empowering students to explore, refine, and pursue opportunities that lead to career success.
---
VISION
To be recognized as the success school where students want to be, parents want to send their children, and companies want to partner.
---
Automotive Collision Technology  •   Automotive Technology
Construction Technology  •   Cosmetology
Criminal Justice  •   Culinary Arts
Diesel Technology  •   Education Careers
Electricity  •   Graphic Design
Health Science  •   Precision Machine Technology   
Welding Technology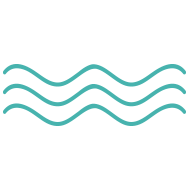 History
Whitewater Career Center provides career and technical education for high school juniors and seniors from six local school corporations. Located on Connersville High School campus, WCC also serves students from Centerville Senior High School, Franklin County High School, Lincoln High School, Rushville Consolidated High School, and Union County High School.
WCC opened in 1969 as the Connersville Area Vocational School and focused on teaching skills needed in local industries. Courses included secretarial, cosmetology, auto body, agri-mechanics, electrical systems, electronics, appliance repair, drafting, building trades, and welding.
Renamed Whitewater Technical Career Center in 1999, the school continued to evolve to meet industry and student needs. In 2016, the current name of Whitewater Career Center was adopted with a new branding initiative to provide a fresh look and reflect the current blend of courses. WCC now consists of three buildings of classrooms, labs, workshops, offices, and other instructional resource areas. A governing board, with representatives from all six school corporations, oversees the 14 career programs and ensures that students have access to facilities and experiences that prepare them for careers and further education. Individual advisory boards consult with program instructors to support instruction and student preparation for the workforce and further education. More than 500 students attend either the AM or PM session every school day. The remainder of the student's day is spent at the home high school completing requirements for graduation and participating in extracurricular activities.
Each year, WCC hosts activities to showcase student achievement for parents and visitors. Activities include open houses, community service projects, elementary and middle school career exploration visits, sophomore recruiting tours, National Technical Honor Society (NTHS) induction, the spring awards program, and more. Students participate in organizations such as SkillsUSA and HOSA (future Health professionals) to enhance their leadership skills and compete with other students in technical skills contests. Throughout the career center, students operate work enterprises and provide services to the public. The Whitewater Landing restaurant and the Whitewater Salon are open each week to greet visitors. Other services provided by students are auto/diesel service and repair, computer and device repair, and graphic design and printing services. This year, students in Construction Technology and Electricity are working to "flip" a house in Connersville. In the summer, elementary students can attend Camp Invention, and middle school students can attend our Career Exploration Academy. Many of these activities are funded by grants and donations from our business and community organizations partners.